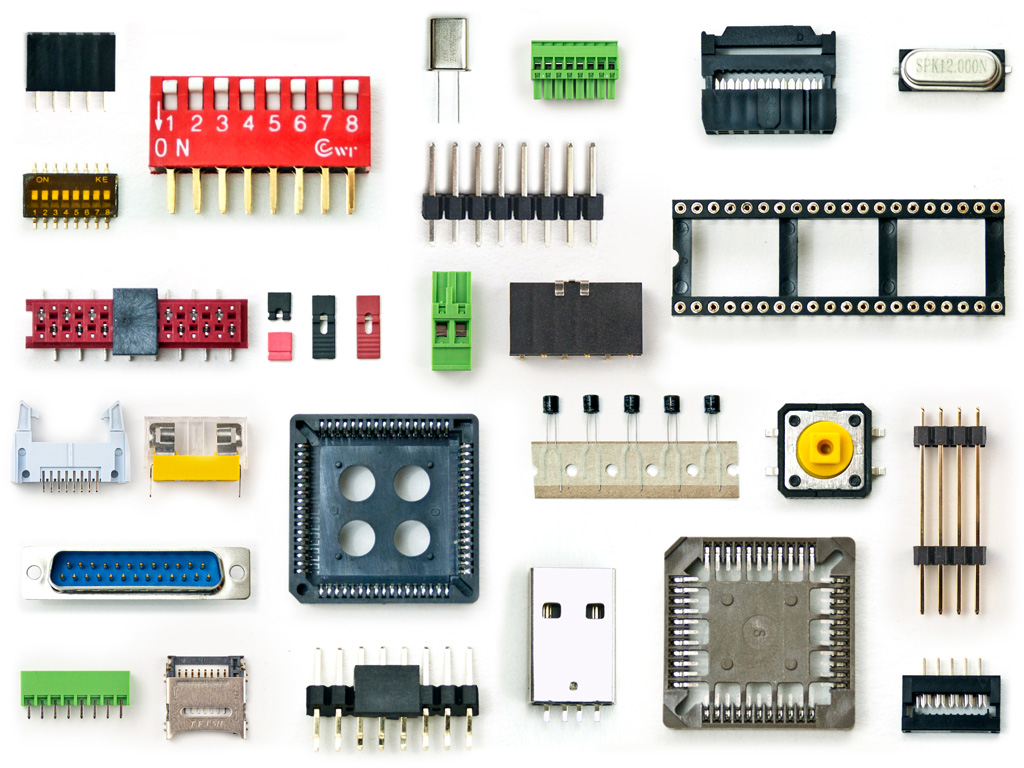 Components
Electronic components
Starfields' specialises in the delivery from stock of a wide range of passive electronic components like pin headers, female headers, box headers, IC-sockets, D-sub connectors, DIP- and TACT-switches, terminal blocks, wire-to-board connectors, RJ-sockets, etc. Also different types of leds, quartz crystals and glass fuses are available from stock.
Special components and products on customers' specification
In many cases we can search and supply 1:1 equivalents for existing components, which enables you to save on your purchase costs . Also we can accomodate products on customers' specification like e.g. pin headers and board spacers with special dimensions.
Cable assemblies
Starfields' cooperates with specialized manufacturers of cable assemblies. That means that we can take care of your (low current) cable assemblies, entirely according to your specifications. A wide variety of cable types and connectors is possible. Please ask for a quotation.
Our goal: high quality and fast delivery for a competative price.
Starfields' continually is in pursuit of supplying high-quality products with an optimum price/quality ratio. Not withstanding the fact that much of our products are priced very competatively, we offer a reliable and reproducable quality. All our suppliers are commited to the use of materials which are in conformity with the RoHS directive and which do not originate from conflict areas (DRC conflict-free materials).